7-ELEVEN :: 7 Election


PRODUCT TV/ONLINE CONTENT


Every 4 years 7-Eleven turns their coffee bars into mock polling booths for the Presidential Election. In 2012, the promotion set a record with over 7 million "votes," increased coffee sales and brought home two Cannes Lions.

More importantly, for the fourth time in a row the 7-Election accurately predicted the outcome of the actual U.S. Presidential election.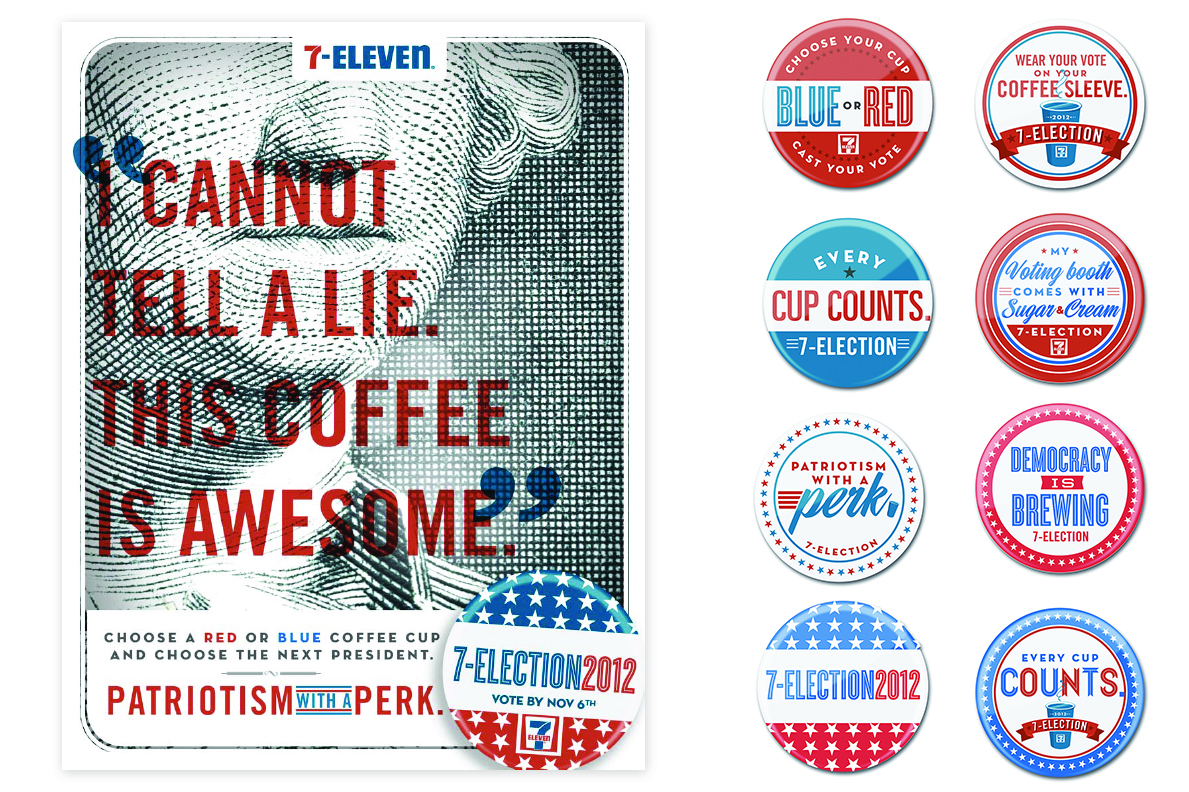 KYLE JONES :: CREATIVE DIRECTOR/ART DIRECTOR
214.926.2327 :: SWINGFORTHEFENCE@MAC.COM